Achieve a flawless complexion in 7 days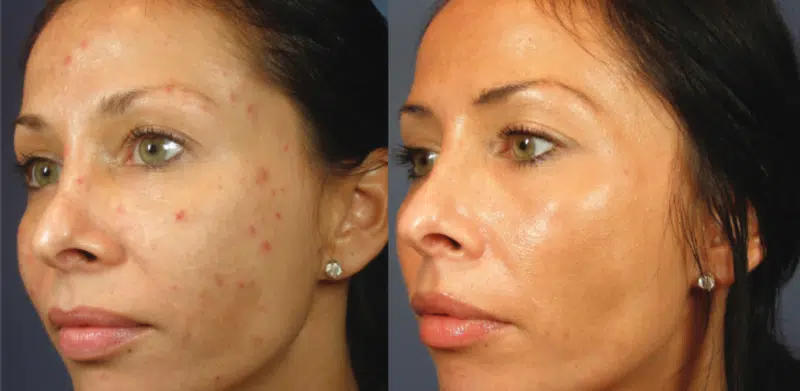 The ViPeel at EvolvMD Medical Spa & Body Contouring in Milwaukee, WI:
offers a custom blend peels designed to treat specific skincare concerns on the face and body. After assessing each patient's unique complexion, the staff at EvolvMD MedSpa & Body Contouring, will work with you to determine which one is best for your skin concern.  This is a skin-resurfacing chemical peel that stimulate collagen and increases cell turnover to reveal smoother and more radiant skin with minimal downtime. 
They are safe for all skin types and skin tones, and are safe enough for those ages 13 years+.
At EvolvMD we offer the following ViPeels:
Designed to improve tone, texture, skin clarity and provides anti-aging benefits. Safe for all skin types
Precision Plus for Skin Discoloration
This peel contains the original ViPeel formula in addition to a hydroquinone-enriched lightening booster specifically designed to reduce the look of irregular pigmentation, UV-induced hyperpigmentation and melasma. Promotes rapid cell-turnover. Safe for all skin types
Purify for Active Acne & Oily Skin
Designed for those with active to severe acne, this peel contains the original ViPeel formula in addition to Benzoyl Peroxide, Kojic Acie and Hydrocortisone that will help fight active acne causing bacteria, cystic acne and calm the skin to purify it.
ViPeels can help reduce the appearance of:
Acne | Melasma | Aging Skin | Hyperpigmentation | Acne Scaring | Fine Lines & Wrinkles | Keratosis Pilaris | Sun Damage | Pore Size
Frequently Asked Questions
Will the ViPeel burn or sting my face?
ViPeels are designed with a self-regulating numbing agent. Most patients experience little to no discomfort during and after the peel. Our staff determines which is suitable for each patient based on their skin type and tone and we provide you with detailed post-care instructions.
Is it okay to exercise after a ViPeel?
No. Exercise should be avoided for 72-96 hours post-peel. Exercising or taking hot showers can heat your body's internal temperature, which can lead to an increaser in hyperpigmentation and can exacerbate melasma.
How quickly will I see results after my ViPeel?
Results can be seen about one week following each chemical peel. Additional treatments may be recommended for optimal benefits.
What about downtime or side effects?
Exfoliated skin will gently and painlessly peel away and reveal fresh, new skin. Therefore, several days of social downtime may be recommended.
How much does a chemical peel cost at EvolvMD MedSpa & Body Contouring?
Price varies with based on each ViPeel. To learn more about the benefits of a chemical peel in Milwaukee, WI, schedule a consultation today.