Quickly reverse the signs of aging at EvolvMD MedSpa & Body Contouring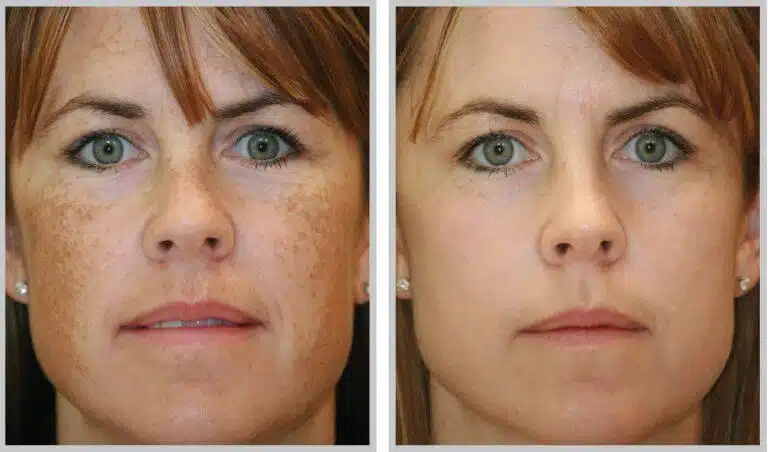 A MicroLaserPeel®  commonly known as the Artic Laser Peel, s a carefully controlled resurfacing peel that removes the outermost layer of skin to reveal the fresh, healthy skin hiding beneath.
Do You Want to Brighten Skin and Take Years Off Your Skin's Appearance? 
By removing the top layer of skin, the Artic Laser Peel or MicroLaserPeel, eliminates some of the damaged cells that can give skin a tired, aged look. As it heals, fresh cells grow and resurface the treated area. The result is healthier-looking skin, often with reduced wrinkles and improved color evenness. Patients often say that it looks like their skin went from looking tired to vibrant with improved skin tone and texture.  One of the advantages of this treatment is that it causes little pain and downtime, and while results vary, most patients will see significant results. 
MicroLaserPeels are commonly used to treat skin imperfections on the face, neck, and chest. The hands are also treatable. 
What Makes the MicroLaserPeel Different than a Chemical Peel Treatment? 
By using a laser, our certified laser technicians at EvolvMD MedSpa are able to remove the outer layer of skin with the utmost precision and the skin is resurfaced at a micro level to remove damaged and dead skin cells, uncovering a fresh layer of healthy and vibrant skin.
Chemical Peels
are excellent treatments for patients looking for a surface-level treatment that will target the epidermis. 
Effective in reducing the appearance of:
Sun damage
Fine lines
Moderate acne and other scars
Keratosis
Pigmentation concerns
MicroLaserPeel Before & After Photos in Wauwatosa, WI
Frequently Asked Question About MicroLaserPeels in Wauwatosa, WI
How long does a MicroLaserPeel take?
Each Peel Varies From Patient To Patient And May Take Anywhere From 30 Minutes To One Hour.
How quickly will I see results after my skin rejuvenation treatment?
In Just A Few Days, Patients Notice Dramatic Improvements In Skin Tone, Texture And Overall Appearance.
How many treatments will I need to achieve optimal results?
The Number Of Treatments Is Determined By The Condition Of The Skin Being Treated. A Series Of Treatments Is Usually Required To Achieve Patient's Cosmetic Goals.
Is there any downtime associated with MicroLaserPeels?
Pinkness And Peeling May Cause Several Days Of Social Downtime.
How much does a MicroLaserPeel cost at EvolvMD MedSpa & Body Contouring?