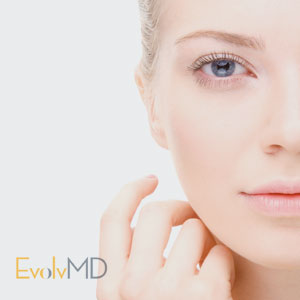 Are you in the market for healthier skin, but you're not sure where to start?  Let us help!
Prevention truly is the best medicine when it comes to the vitality of your skin.  EvolvMD's unique skincare program, aimed at anti-aging and the overall health of your skin, will make you feel more youthful and confident (in your own skin!) in just 12 short months.
One of the best weapons we have in our anti-aging arsenal is the Forever Young BBL (BroadBand Light) photo facial treatment.  Like its name suggests, when done on a regular basis, it truly is the closest thing to that elusive Fountain of Youth.  Effective for treating sun damage, age spots, birthmarks, rosacea symptoms, and much more, our BBL photo facial treatment will leave you with beautiful, healthy skin.
Peels and facials also do amazing things for your skin's health.  Nano laser peels and chemical peels refresh the skin's texture with a thorough exfoliation, while anti-aging facials replace nutrients and revitalize cells.  Your skin will never look (or feel) so hydrated or radiant!
Be sure to visit our Yearly Skin Prescription Calendar to see a month-by-month detailing of the amazing services we offer!  For clarifying questions or to get your prescription started, give us a call at 414-479-0113 or drop us an email at hello@evolvmd.com.